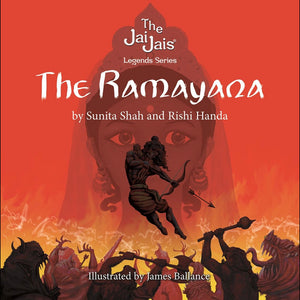 The Jai Jai's is a series of books created for children to meet Hindu Gods and Goddesses. There are a range of books aimed at different ages.
The Legends Series currently has "The Ramayana" which is aimed at older children but also makes a great bedtime story for younger children.
Check out other books by Sunita Shah, The Baby Jai Jai Collection, The Jai Jai Original Series and The Festival Series.
Each book has been uniquely written and created to capture the simple essence of Story Telling for young children. To take children to an unknown world to develop and create their imagination whilst entwining their knowledge of these fantastic beings.